Mips and Arco announce Head Protection Education Partnership
UK 24/05/2022 – Mips, a world-leading helmet-based safety technology company announces an education partnership on head protection with Arco, the UK's leading safety experts.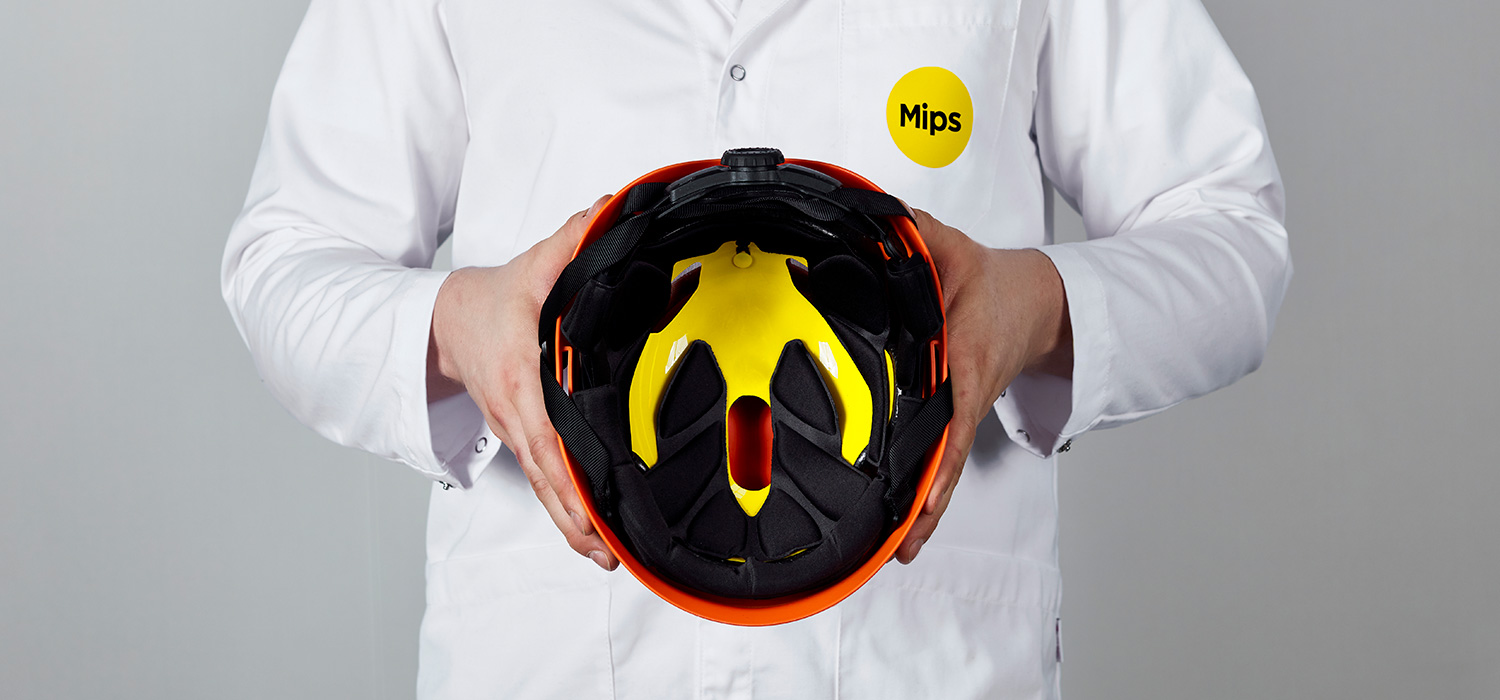 The Education Partnership aims to improve knowledge and awareness around head injuries and their possible causes on construction sites, how incidents occur generally, and what happens, or could happen, to our head when we fall. Arco and Mips will collaborate on various initiatives, working closely with safety professionals, end-users and industry institutions. Both companies will continue to offer expert advice on the different levels of protection that safety helmets can give the wearer, the role hard hat technology can play, and provide employers and workers with a better understanding of what good head protection requires.
Mips, already firmly established and well known in sports helmets, motorcycle and popular among skiers and cyclists, has established a strong customer base in its new safety category in 2021. The Mips® Safety System is designed to help reduce rotational motion to the head caused by certain angled impacts. A low-friction layer inside the safety helmet allows multi-directional movement of 10-15mm on certain angled impacts, intended to help reduce rotational force to the head.
Arco, the UK's only integrated services and safety products company, is a leading supplier of PPE, workwear and safety products, offering an extensive range of over 200,000 individual items.
Alex Turgoose, PPE Product and Procurement Manager at Arco, said:
"Head injuries are a major problem in the workplace. We are seeing momentum in demand for products equipped with the Mips® safety system from Arco customers, as more manufacturers incorporate the patented Mips® helmet-based technology into their safety helmets. As experts in safety, we understand that each business faces its own unique and complex challenges when managing workplace health and safety. We are passionate about raising awareness of safety risks through expert advice, guidance on hazards, compliance, and best practice to our customers large and small. It's important to us, as an expert safety partner for more than 25,000 customers, that we help educate them to identify, monitor and reduce the risk associated with workplace hazards – especially when it comes to head protection."
Olof Rylander, Senior Business Developer for Safety at Mips said:
"We are pleased to partner with Arco and continue to educate the market on issues concerning head protection. Together we will work closely with safety professionals and industry institutions and continue our research into the field of head injuries in construction, the role hard hat technology can play, and provide a deeper understanding of the risks from rotational motion caused by head impacts in construction."
Hard Hat Awareness Week 2022 will take place on the 13th-19th June. Get involved here.
Webinar: Understanding the risks around head injuries in construction – Hard hats and mishaps – Thursday 16th June 2.30pm BST
A new study conducted by Imperial College London at The HEAD Lab tells us how incidents occur generally and what happens when we fall. The study may help us to further understand the risks around head injuries in construction and their causes. The study concentrates on fall accidents from the same level and from height. Register here.
ABOUT ARCO:
Arco is the UK's leading safety products and services company. Its core purpose is to keep people safe at work. It distributes a world-class range of over 200,000 quality assured, branded and own brand products, including personal protective equipment, workwear, safety footwear, gloves, workplace safety and hygiene products.
Arco Professional Safety Services provide consultancy, training, services and equipment to manage the most complex and high-risk, high hazard scenarios. Specialising in working at height, confined space and respiratory management, they deliver solutions for those working in situations with the highest risk of serious injury or irreversible damage to health.
Headquartered in Hull, Arco reaches its customers through its extensive product catalogue, website and national network of retail stores. The company has sales of over £320m and employs more than 1,600 people nationwide. Its 400,000 sqft National Distribution Centre distributes products to 25,000 customers in the UK and Ireland, dispatching 150 pallets and 8,000 parcels a day. Arco makes it easy for customers to procure and issue PPE with services such as digital procurement, vending, a mobile issue unit, wearer packing and branded workwear from their in-house clothing centre based in Preston.
As the market leader, Arco is committed to helping shape the UK's safety agenda in order to ensure workers go home safe every night. Through an extensive public affairs programme, Arco experts have contributed to some of the key debates on health and safety regulation, product quality and standards, PPE procurement and emergency planning.
Arco is committed to providing safety equipment that is genuine and compliant with relevant standards and regulations, Arco tests both its own product range as well as carrying out surveillance on other products in the market to ensure compliance. With a five-step product assurance process, Arco remains the only safety distributor with an independently accredited testing laboratory, this assisted by a team of specialists in their Xiamen, China office who support with sourcing, quality control and factory inspections. Additionally, it is a member of the BSIF Registered Safety Suppliers Scheme, and Arco experts sit on numerous Standards Boards.
Arco was the first member within the H&S industry to join the Ethical Trading Initiative (ETI) incorporating its internationally recognised code of labour practice into its own ethical policy and in 2010 became a member of Sedex, the Supplier Ethical Data Exchange. To ensure ethical standards are met throughout its supply chain, Arco carries out regular independent supplier auditing. Working with the ETI and other regulatory bodies, the company plays a leading role in helping to educate and eliminate modern day slavery across the globe.
Principles of sustainable development have long been embedded in the way Arco does business. Arco's Sustainability Action team has committed to ensuring the business behaves responsibly in all areas, investing significant time and resource to identify ways to reduce plastics, packaging and recycling.
Founded in 1884 and with a heritage spanning five generations, Arco demonstrates traditional family values and is dedicated to its Corporate Social Responsibility policy. Arco is committed to help keep communities safe, inspire young people to achieve their full potential and to enhance local life, making the communities they serve better places in which to live, work and invest. It does this through charity and community support, donating 1% of pre-tax profits each year. Arco also gives colleagues two days' paid leave each year to volunteer in the community and the opportunity to partner with and sponsor community groups and charities, forming lasting relationships that support them in the vital services that they offer.
For more information, visit www.arco.co.uk
For more information, please contact:
Nick Jackman – 07340 416723
Email: njackman@houston.com
ABOUT MIPS:
Mips specializes in helmet-based safety and is a market leader in this field. The Mips® safety system is based on an "ingredient brand" model and is sold to the helmet industry worldwide. The Mips® safety system is patent protected and based on 25 years of research, testing and development in cooperation with the Royal Institute of Technology and Karolinska University Hospital in Stockholm, Sweden. The company's headquarters are also located here, with more than 60 employees working in research and development, sales, marketing and administration, and the test centre.
Currently, Mips works with over 140 helmet manufacturers in various helmet categories, the safety system is used in 833 models and was integrated into 12.6 million helmets worldwide in 2021 alone.
For more information, visit www.mipsprotection.com