Mips Launches Two New Helmet Safety Solutions at Eurobike 2022
STOCKHOLM, SWEDEN — June 30, 2022 — Mips, a leading helmet safety company, today launches two new helmet safety solutions: Mips® Air Node and Mips® Integra Split. Air Node builds on the successes of the original Mips Air helmet solution, cutting down on weight, increasing airflow and improving comfort. Integra Split is the next evolution of Mips Integra, Mips' most integrated helmet solution, taking it a step further by molding to the inner liner of helmets yet maintaining movement.
"These new solutions represent some of the most important technological developments in Mips twenty-plus year history," says Max Strandwitz, CEO of Mips. "While safety has always been the driving force behind Mips innovation, another critically important goal has been to continue improving Mips integration with helmets and to minimize materials used. Air Node and Integra Split are big leaps in those directions."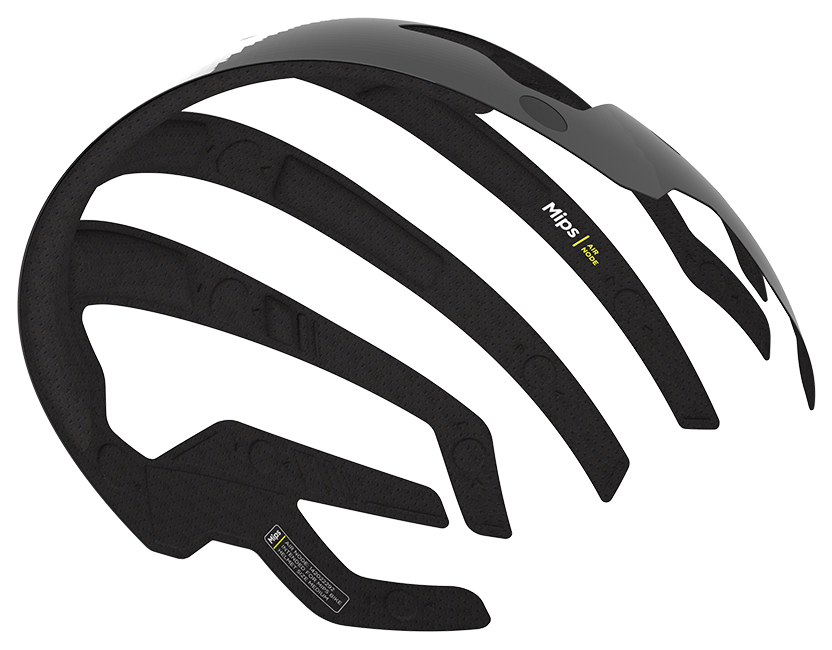 Mips Air Node
Mips Air Node features a new kind of low friction layer that is integrated into the padding and designed to slide to help reduce rotational energy when subjected to tangential force, while staying in place when subjected to radial force. Padding is connected to the helmet via connection points made from brushed nylon, also known as hook and loop fabric, which is
laminated between outer low friction layer and foam, exposed through open holes in the low friction layer, called Nodes. These Nodes on the padding connect with the hook fabric inside the helmet, which leads to no additional fixation members needed.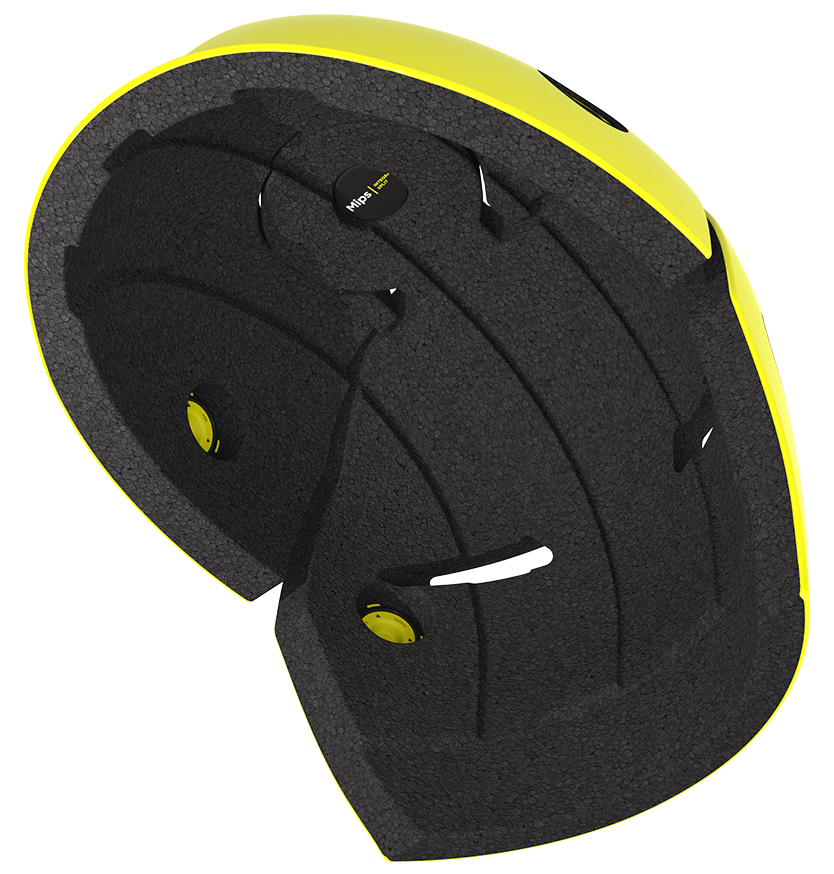 Mips Integra Split
Launching in Q3 2022, Mips Integra Split works by splitting the innermost layer of a helmet, or the energy-absorbing foam layer, into three parts: an outer layer, and a split inner layer made up of front and rear sections. The split inner sections connect to each other at the crown of the helmet in a kind of lock and key (or interlocking) fixation. This combination of inner parts allows for 10-15mm of movement in all directions relative to the fixed outer layer. Integra Split can be implemented in multiple densities of impact-absorbing material, and is optimized for fit and comfort.
Both Air Node and Integra Split have been tested and approved according to the same rigorous standards as all Mips helmet solutions. To learn more, visit the Mips booth at Eurobike, Hall 11.1, both C11.
About Mips
Mips specializes in helmet-based safety and is a market leader in this field. The Mips® safety system is based on an "ingredient brand" model and is sold to the helmet industry worldwide. The Mips® safety system is patent protected and based on 25 years of research, testing and development in cooperation with the Royal Institute of Technology and Karolinska University
Hospital in Stockholm, Sweden. The company's headquarters are also located here, with more than 60 employees working in research and development, sales, marketing and administration, and the test center.
Currently, Mips works with 147 helmet manufacturers, the safety system is used in 833 models and was integrated into 12.6 million helmets worldwide in 2021 alone. For more information, visit mipsprotection.com.
Media Contact
Marcus Lindgren
marcus.lindgren@mipsprotection.com