Mips - Official Safety Partner of Gothenburg Horse Show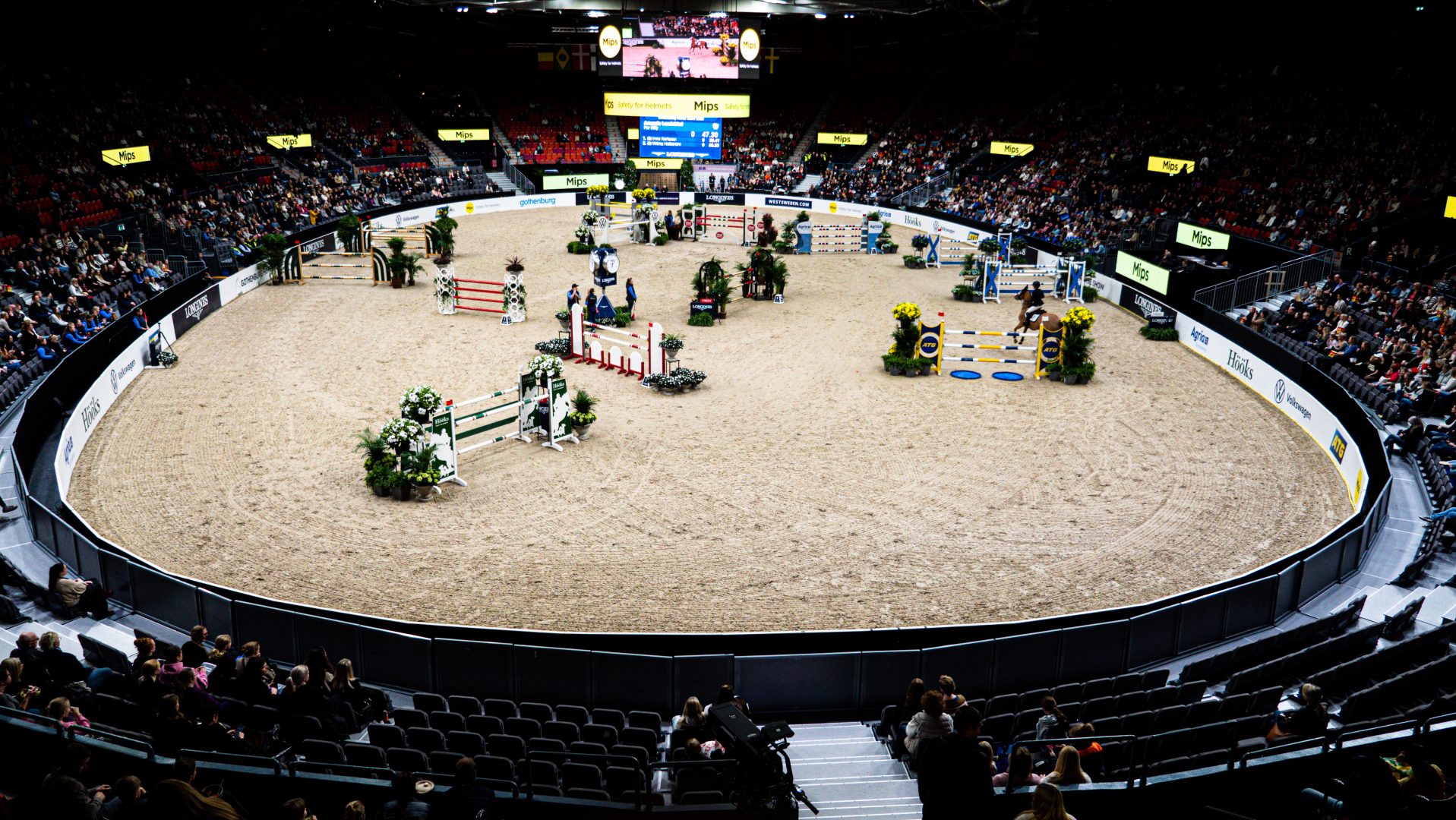 "With its history in equestrian and focus on safety, it is very gratifying and feels like a natural connection to have Mips as our Official Safety Partner," said Tomas Torgersen, Show Director of Gothenburg Horse Show since 1997.
The Mips safety system is based on over 25 years of research and development together with the Royal Institute of Technology and Karolinska University Hospital in Stockholm. To date, Mips has delivered over 20 million safety systems to more than 150 manufacturers of, among other categories, bike helmets, snow helmets, horse riding helmets, motorcycle helmets, and construction helmets.
"We are thrilled to announce our partnership with the Gothenburg Horse Show, an event that has a special place in Mips history," said Max Strandwitz, CEO at Mips. "We know there are several equestrian head-related accidents daily, and that's only in Sweden. The international equestrian community will have its eyes on Gothenburg Horse Show so it represents the ideal platform to communicate the Mips mission – raise head protection awareness and lead the world towards safer helmets."
"Mips and the Gothenburg Horse Show share many common values," stated Johan Nyth, Sales Director at Gothenburg Horse Show. "We are two organizations that stand for innovation and quality in everything we do. We look forward to working with Mips to raise safety awareness even more in the riding community."
For further information, please contact:
Johan Nyth, Sales Director Gothenburg Horse Show
johan.nyth@gotevent.se +46732340840
Marcus Lindgren, PR Director at Mips
marcus.lindgren@mipsprotection.com +46701112121
About Gothenburg Horse Show
The Gothenburg Horse Show is known as one of the equestrian world's largest meeting places with more than 75,000 spectators per year and 40 million people watching from home. The popular event attracts the world's best riders, traditionally hosting the Longines FEI Jumping World Cup™ as well as the FEI Dressage World Cup™. The Gothenburg Horse Show has been designated as the world's best indoor horse show by international riders multiple times.
About Mips
Mips specializes in helmet-based safety. Based on an ingredient brand model, the Mips' system is sold to the global helmet industry. Mips solutions are patented in all relevant markets and are based on more than 20 years of research and development together with the Royal Institute of Technology and the Karolinska University Hospital in Stockholm, Sweden.
 Mips is a leader in helmet safety technology focusing on rotational energies and cooperates with over 130 helmet brands that offer more than 729 models equipped with Mips' system on the global helmet market. The company's headquarters, with 56 employees in research and development, sales, marketing, and administration are located in Stockholm together with the test facility. To learn more about the innovation behind Mips please visit mipsprotection.com.