Hard Hat safety campaign drives awareness of brain injuries on construction sites.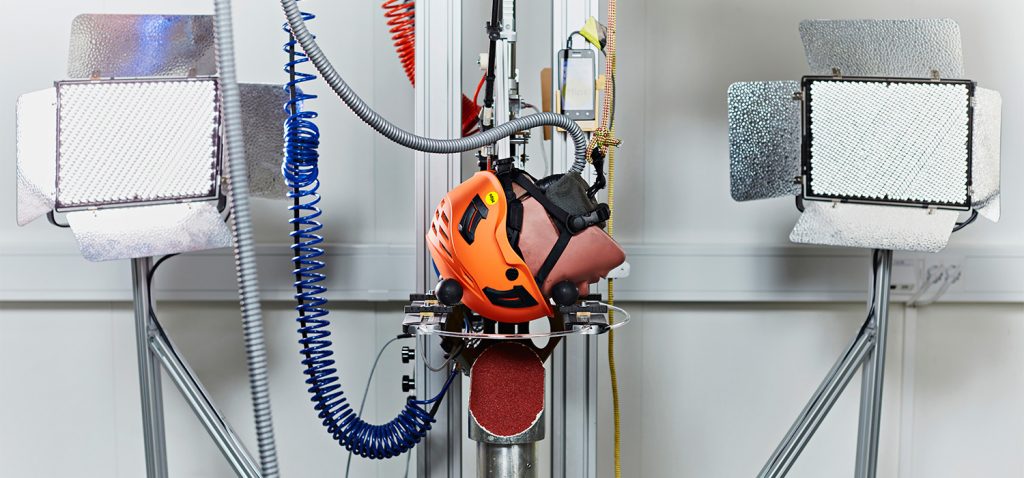 Every MIPS helmet available on the market is developed together with the helmet manufacturer and tested in MIPS' global test centre outside of Stockholm, Sweden.
Construction sites without the correct protection can potentially be very dangerous places, especially when it comes to head injuries. Headway – the brain injury association and leading safety manufacturer Centurion are working together to raise awareness of using and maintaining hard hats while on site. Hard Hat Awareness Week runs from 21st—27th September and will see a series of activities designed to drive awareness of brain injury and encourage best practice around safety equipment.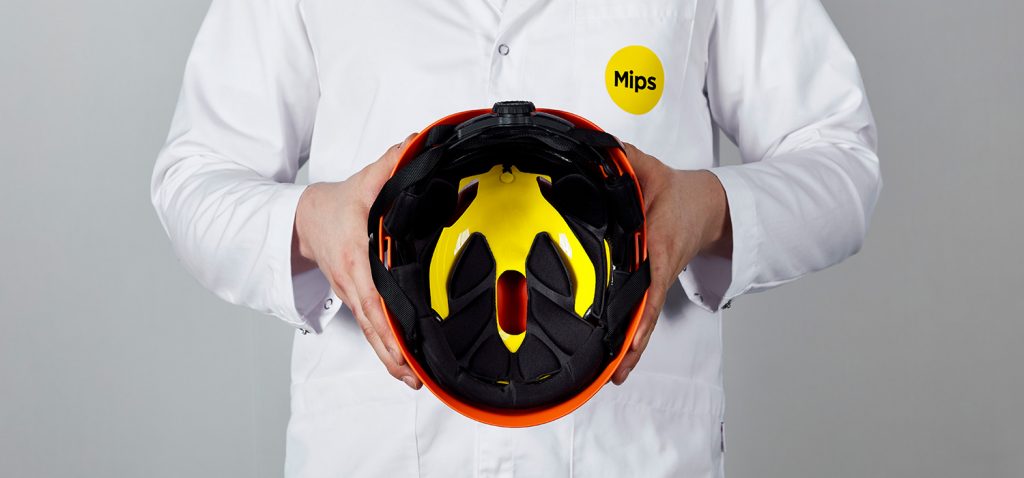 The results of a survey conducted by the brain injury charity which explored the use of hard hats in the construction industry and understanding of concussion were published this week.

Shockingly, statistics revealed that among those who experienced a head injury at work:
• 52% did not report an incident to their manager
• Just 6% sought medical attention for their head injury
Max Strandwitz, CEO of MIPS, comments:
"The survey highlights that among those who experienced a head injury at work, 79% did not take time off from work to recover, 74% did not seek medical attention for their head injury and 52% did not report it to their manager. This indicates a lack of awareness of the potential effects of even a mild traumatic brain injury and concussion and explains a high level of under-reporting in the UK RIDDOR accident statistics. To improve the head protection of construction and maintenance workers, reduce accidentsand make sites safer, it is important to understand safety and hard hat performance and the effect of rotational impact. MIPS is now advocating for updating of the current testing standard for industrial safety helmets, based on European Standard EN 397; it involves a 5kg weight being dropped from 1m on to a safety helmet. Future test stand- ards should be improved by mimicking fall accidents and impacts resulting in rotational motion. The test standard dates back 50 years and should be improved with more recent biomechanical understanding. The construction health and safety heads who have visited us tend not to think about the effect of rotational impact," he explained. "They assumed the EN 397 testing methodology means all the hard hats used by workers on their sites meet the required standards. But once they start thinking about rotational impact, they realise how obvious an issue it is, and become worried."
Peter McCabe, Chief Executive of Headway, said: "Brain injury is more common than you think, and its impact can be life-changing for both the injured person but also their wider family. Ensuring your head protection is worn and cared for correctly is key to remaining safe:
"To all those working on site or in the construction indus- try, we urge you to always wear your hard hat."

Chris Tidy from Centurion Safety Products said: "We want people to understand the devastating effects of brain injury. It's not just the individual that's impacted, a brain injury can change the lives and futures of partners, family members and friends."Centurion and Headway want to drive the awareness of brain injury but also help wearers of safety helmets and hard hats to understand the possibly lifesaving piece of PPE they are wearing.
"We would like a week dedicated every year going forward for all wearers to audit their safety helmet or hard hat for signs of wear and tear, make sure it is in date, remove any unchecked stickers and sanitise/clean this piece of safety equipment whilst in a safe environment. We would like to challenge other safety helmet manufacturers to get involved and publicise this event going forward. "We also want wearers to understand that 30% of head injuries occur from slips, trips and falls from the same level where the wearer could suffer a rotational injury. We would like to educate the wearer on the risk of concussion and give them a concussion recognition tool that will help them to understand the early warning signs, showing the person may be at risk so they can seek medical attention."
Max Strandwitz, CEO of MIPS, continues:
"From our research, we know that in the majority of accidents our head hits the ground at an angle when we fall. The same applies when impact, collision or contact with an object occurs. These scenarios are more likely to happen in high risk professions, and in particular, on construction sites. The problem is that conventional industrial safety helmets most often protect against injuries such as skull fractures, but do not reduce rotational motion to a sufficient level. Our brain is about six to seven times more sensitive to rotational motion than to linear impacts, which makes the inclusion of MIPS a natural step."Prizes include a Milwaukee Cordless 6 Piece Kit (worth £1000), a Bosch Combi Hammer Drill & Dewalt Cordless Pole Saw Kit (worth £400) and a Bosh Combi Hammer Drill (worth £150).
To be in with a chance of winning, donate £3 by texting HARDHAT to 70331. Closing date for entries is 11:59pm on Sunday 27th September 2020.*
*Fundraising, payments and donations will be processed and administered by the National Funding Scheme (Charity No: 1149800), operating as DONATE. Texts will be charged at your standard network rate. For Terms & Conditions, see www.easydonate.org
Several leading names in the construction sector have already pledged their support for the initiative including amey utilities, HSE network, Skanska, Costain, Strabag and CHAS and everyone within the industry is invited to take part by sharing images of their audited hard hats on social media using the hashtag #hatwise.
MIPS will be working with the CIOB's Construction Manager to explain the technology to construction health and safety professionals over the coming weeks, running a round table and a webinar, where the safety helmets will be demonstrat- ed. Experts from some of the UK's most successful contractors who influence thought around health and safety will come together to focus on accident statistics, head/brain injuries, the effectiveness of standard hard hat technology and how it can be improved. For further information, contact will.m@atompublishing.co.uk.Follow the MIPS Safety Helmet page on Linkedin: https://www.linkedin.com/showcase/64996754
Visit: www.mipsprotection.com
#UKConstruction #PPE #SafetyHelmets #HardHats #Construction #HealthandSafety #RIDDOR
#HSE #BrainProtection #MIPS #WorkingatHeight #hatwise. #hardhatawareness #centurion #safety #headwayAbout MIPS
MIPS specialises in helmet safety and protection of the brain. MIPS is the world leader in this field. Based on an ingredient brand model, the MIPS Brain Protection System (BPS) is sold to the global helmet industry. MIPS solutions are patented and are based on 25 years of research, testing, and development, together with the Royal Institute of Technology and the Karolinska University Hospital in Stockholm, Sweden. The brain protection system is already firmly established and well known in sports helmets and extremely popular among skiers and cyclists. Currently over 14m helmets from over 100 helmet brands are equipped with MIPS BPS in the global helmet market. This includes ski helmets, bike helmets, motorcycle helmets, climbing helmets, horse riding helmets and now construction helmets. The company's headquarters, with 38 employees in research and development, sales, marketing and administration is located in Stockholm together with the test facility.
For more information, visit www.mipsprotection.com