Mips Progresses Virtual Test Lab Environment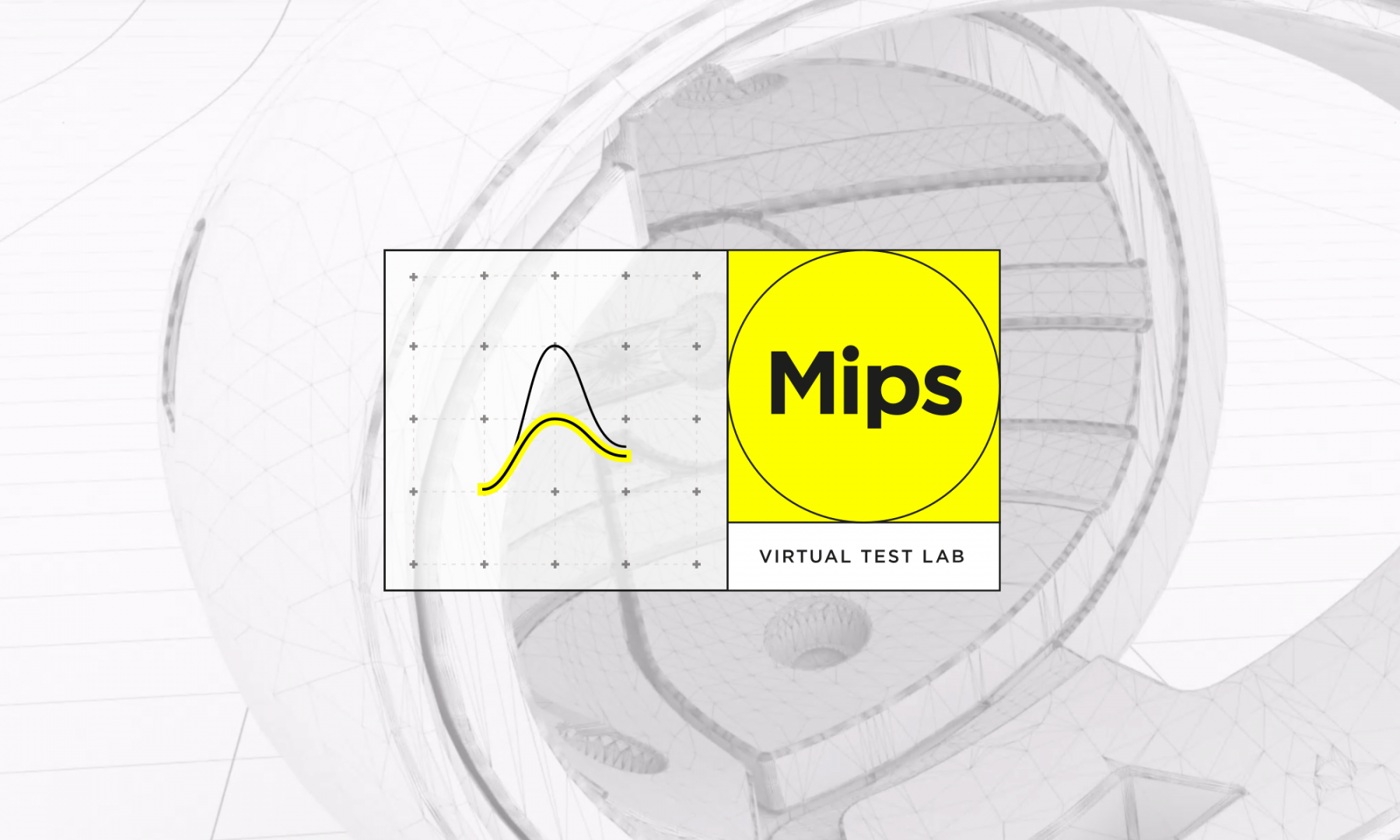 Improving the development process is key to drastically reducing the time-to-market for new helmet innovation. An improved development process can also reduce the cost of prototyping for helmet brands and manufacturers. Mips VTL brings with it the ability to begin prototyping new designs in a virtual environment, without the need for physical prototype production.
The result is faster test results, allowing helmet brands and manufacturer design teams to refocus on narrower, viable parameters, offering the possibility to bring the final product to market in a quicker time frame, with less cost than traditionally involved in physical prototype production. The Mips VTL offers a more environmentally friendly process, contributing to a more sustainable future for Mips' partners and their customers.
With this tool, Mips uses state-of-the-art computer science to virtually replicate and predict the response in helmet testing as well as in real-life impacts, more quickly and efficiently than physical testing. With over 20 years of experience developing ground- breaking testing methodology, Mips has become a pioneer in utilizing virtual testing for linear and rotational motion in helmets. "Our 20 plus years of research and simulating real-world accidents have led us to this groundbreaking way to virtually test helmets," says Mips CEO, Max Strandwitz. "We are committed to our mission to lead the world to safer helmets and at the same time help to improve the development process for helmet brands.
This is the way forward, and in a near future we will be able to virtually test all different kinds of helmets according to leading standards, all in the name of consumer safety and sustainability", says Max Strandwitz.
Benefits of Mips VTL;
• Enables brands to understand earlier in the development cycle how the helmet will perform in both linear and rotational virtual testing.
• Brands can improve the helmet's performance.
• Faster product development, with fewer iterations and less re-tooling.
• Environmentally friendly with less consumed material and shipping.
• More cost-effective and expedited development.

Mips Global PR Contact:
Marcus Lindgren
+46 70111 2121
Marcus.lindgren@mipsprotection.com
About Mips
Mips specializes in helmet-based safety. Based on an ingredient brand model, the Mips' system is sold to the global
helmet industry. Mips solutions are patented in all relevant markets and are based on more than 20 years of research and
development together with the Royal Institute of Technology and the Karolinska University Hospital in Stockholm, Sweden.

Mips is a leader in helmet safety technology focusing on rotational energies and cooperates with 121 helmet brands that
offer more than 729 models equipped with Mips' system on the global helmet market. The company's headquarters, with 53
employees in research and development, sales, marketing, and administration is located in Stockholm together with the test
facility.