Multi MXGP World Tim Gajser and Australian Star Mitch Evans Join Team Mips in HRC Sponsorship Deal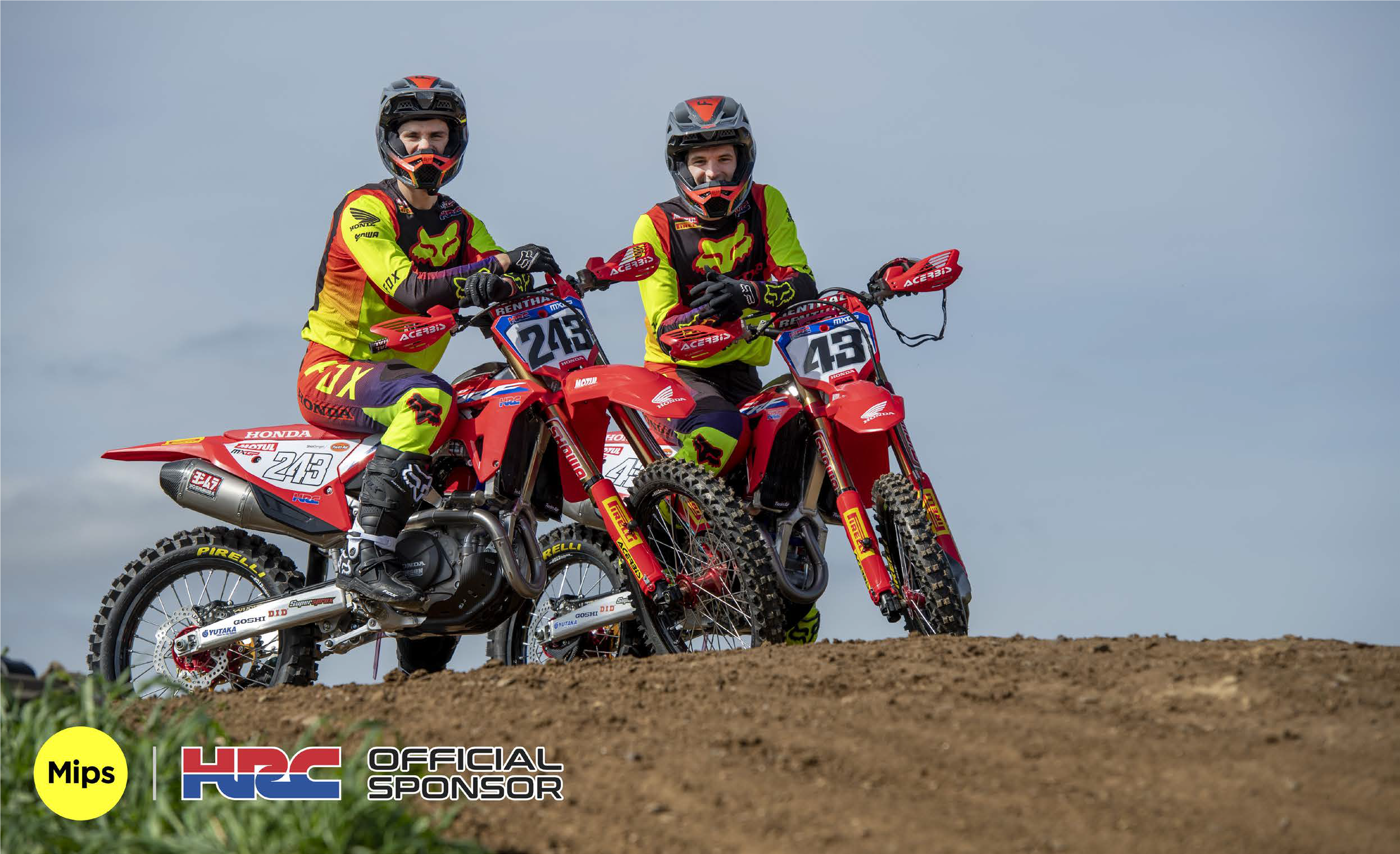 Mips, a world-leading helmet-based safety technology company, is pleased to announce its partnership with Honda's factory racing effort for the:
FIM Motocross World Championship, Team HRC MXGP.
Roger Harvey, the legendary Team HRC MXGP Advisor, says "Motocross is one of the most dangerous motorsports in the world, and our riders know first-hand the risks they're taking every time they strap on their helmet. The choices made in protective equipment, particularly helmets, serve as a critical first line of defense from injury. Motocross helmets equipped with the Mips system have a proven form of head protection available and from the team HRC MXGP we could not be more excited to help bring much needed awareness to the motorcycle community as a part of Team Mips."
Slovenian-born Gajser is the World Championship's most successful rider over the past five seasons, where his trio of MXGP titles (2016, 2019, 2020) have helped him become one of the most globally recognized athletes in motocross. Still a relative newcomer to the MXGP circuit, Evans was a multi- time junior national champion in Australia and is considered to be one of the most promising young talents in the World Championship.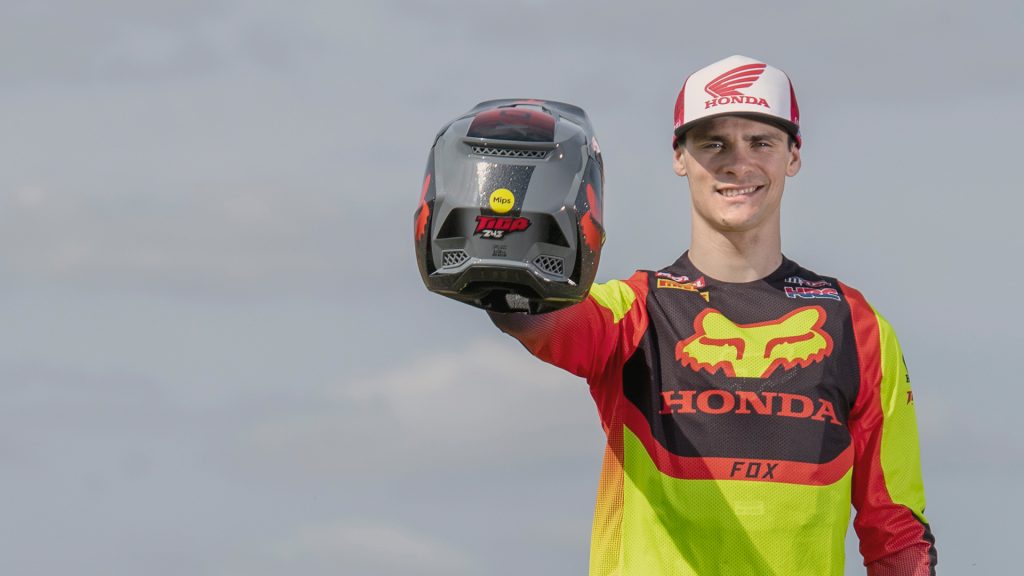 In the 2021 FIM Motocross World Championship we will see Gajser and Evans in Fox's state-of-the-art V3 RS helmet, equipped with Mips. "Unfortunately, injuries are a byproduct of competing at the highest level of motocross and I have battled through my fair share of issues throughout my career," Gajser says. "But to me, nothing is more important than being meticulous about protecting my head. I give everything I have to win a championship, and I think my helmet should do the same in the level of protection it provides. Mips equipped helmets give me added peace of mind and I look forward to the opportunity to spread the word about the importance of added protection for rotational motion."
The Team Mips lineup now features a highly decorated group of action sports talent, with Tim Gajser and Mitch Evans accompanied by Swedish freeskier Henrik Harlaut, who recently won his 8th X games gold, Canadian freeride mountain biker Brandon Semenuk, widely regarded as the greatest mountain biker in the world and the latest addition to the team is the American mountain bike cross-country cyclist Kate Courtney and Team SCOTT-SRAM. Kate won the MTB XC World Championships 2018 and the overall World Cup 2019.
"We're really happy to be able to announce our partnership with Team HRC MXGP. Mips is fully committed to improving head protection for all riders, and the premier class of motocross is a place where you really need the best gear. Tim and Mitch are amongst the very best riders in the world, competing in a sport of high risk and speed. So, wearing protection that makes them feel comfortable is essential. We're excited to enter this year's championship with Team HRC MXGP, and look forward to the championship fight with our ambassadors at the front", says Fredrik Kjellberg, CMO at Mips.
With its collection of ambassadors from a diverse range of backgrounds and sporting disciplines Team Mips is a global force of helmet safety advocacy. Its core mission is to use the voice and influence of the most prominent and successful athletes from around the world to raise head protection awareness and lead the world towards the utilization of safer helmets. Each athlete, above all, will draw upon their own experiences to encourage all people, regardless of age, skill level, or preferred sport, to make the right decision when purchasing helmets. Many of the athletes have either experienced a brain injury personally or have worked in close proximity to those who have.
The American contingent at Team Honda HRC will contest the 2021 AMA Supercross, an FIM World Championship, and AMA Pro Motocross Championship with Mips protection as well. Multi-time champion Ken Roczen will also wear the Fox V3 RS, while Chase Sexton, Hunter Lawrence, and Jett Lawrence will each wear the Alpinestars Supertech M10.
To learn more about protection and innovation behind Mips please visit mipsprotection.com.
Mips Global PR Contact:
Marcus Lindgren
+46 70111 2121
Marcus.lindgren@mipsprotection.com